We provide professional and efficient septic tank installation services.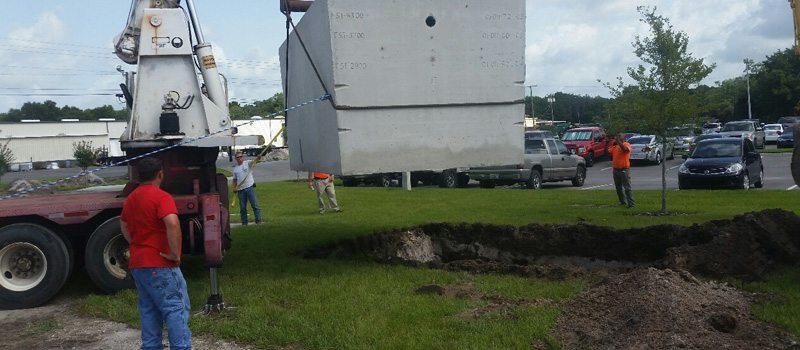 A septic tank is a critical component of a functional septic system. This tank is a large cement box buried beneath the ground that serves as the storage location for liquid and solid waste that comes through the drains from your home or office building. When you flush a toilet or rinse something down a drain, the waste will move through the pipes and into the septic tank. Solid waste forms layers at the bottom of the tank, while liquid waste is treated and can move out of the tank to the drain field where it goes back into the soil. This vital part of your system must be installed properly to avoid major issues.
At Averett Septic Tank Co Inc., we offer septic tank installation services in and around Plant City, Florida. If you're looking to replace your existing tank, whether due to age or damage, or you want to add a septic system to your property, our team can help. We provide professional and efficient septic tank installation services. When we tackle the installation, we start by assessing the needs of your household or facility to determine the proper size. We will also find the ideal location to bury the tank where it will be away from any vehicles or other heavy machinery on the property.
Our technicians are experienced and dedicated to client education. During the septic tank installation process, we'll keep you informed and talk to you about the tasks needed to maintain it and protect your investment.
---
Here at Averett Septic Tank Co Inc. we provide only the highest quality septic tank installation to clients in Winter Haven, Mulberry, Bartow, Lakeland, Plant City, Auburndale, Polk City and all of Polk County & Eastern Hillsborough, Florida!